Our Lay Counselors
Amy loves to help people identify and work through places where they have grief, confusion or lost hope. She has special compassion for women who have gone through a divorce as well as those who had to make that difficult choice due to circumstances beyond their control. Amy has two beautiful grandchildren she adores. Her life has been transformed through Celebrate Recovery. Amy loves the study of theology, spiritual growth and recovery. She has experienced the rock solid truth that Jesus is the best companion in all life's ups and downs.
Ann has recently retired from her 43-year career as a Dental Hygienist. She has spent many years leading women, organizing, and facilitating many women's ministry studies and events. Ann has fully enjoyed being a Lay Counselor at Chapel Hill for four years. She is a good listener, compassionate, understanding, and empathetic. Ann loves the Lord, is passionate about women's mental health needs and the holistic life view of the counselees she works with. Ann has been married for 45 years and has 3 grown children and 10 grandchildren.
Annie is a retired RN and the mother of 3 grown children and 2 grandchildren.
Annie has worked as a Children's Director, Life Coach and is currently a Divorce Care facilitator. As a Lay Counselor, she desires to help people become the best version of who God wants them to be based on Ephesians 2:10. Annie will partner with her counselees to intentionally apply God's Word in their lives and relationships. She is goal oriented and application driven in the counseling process.
Brian gives back out of gratefulness; his recovery journey inspired him to give back as a lay counselor. Brian is a fifty-nine-year-old husband, father and grandpa who believes the road to recovery is built one step-at-a-time, on grace, faith in Christ and hard work. He is a "people-person", a great listener and easy to talk with. He has a deep desire to see others set free from the bondage of brokenness and shame so they can experience healthy, authentic relationships.
Carol has been a resident in Gig Harbor since 1993 and a member of CHPC since 1999. After retiring, she took the training to be a Lay Counselor and has been actively involved in the ministry for 11 years. With the power of the Holy Spirit she has enjoyed working with people who can use a partner and mentor on their spiritual journey through some of life's hardest places. She is available to talk with you about issues of grief, relationship challenges, or whatever is on your heart.
Carrie is a wife, and mother of two. She has lived in the Gig Harbor area for 17 years. She is a former social worker, that worked primarily with children and families. Carrie enjoys spending time with her family and creating art. Carrie loves helping people become the best version of themselves and who God created them to be through counseling.
Craig has been working as a lay counselor for 10 years. His desire to walk with others through different stages of his life prompted him to join the lay counseling team at Chapel Hill. Through his years as a Lay Counselor, he has experienced the wonders of the Holy Spirit ministering to him personally and he is constantly amazed at how the Holy Spirit works in those who receive counseling. Craig desires to work with men who are going through challenging phases in their lives and desiring someone to walk with them through it. Craig is a compassionate listener and creates a very relaxed and comfortable environment for his counselees.
Dan is a happily married man of 43 years, and he gives God all the glory. He enjoys traveling with his wife Lisa, especially visiting their three grandkids. He's retired from the US Coast Guard and loves the memories made during his service. He's aware of the challenges of keeping marriage alive, passionate & committed through the storms of life. His desire is to encourage couples, reminding them there is always hope. He has a heart for men, especially, wanting to help them to embrace the role of husband as they journey with their wives on the path to Oneness.
David spent 30 years in the Army as a lawyer (JAG). His final tour at JBLM brought him to Gig Harbor, where he and his family have lived since 2011. Since leaving active duty, he has taught law at UW-Tacoma. His interests are Bible study, home repair & renovation & biking. Dave has been married for 38 years and has 3 adult sons & two grandsons. His desire is to use his life experiences (failures & successes) to help guys identify & understand things that influence thinking & behavior. His heart is to assist others to seek & find Biblical principles meant to guide our relationship with our father God & others.
Ed is a recently retired Presbyterian pastor who is now eager to help with Chapel Hill's counseling center. Married for 36 years and with three grown children (all military), and the first grandchild on the way, he spends his time reading, playing piano, cooking, and motorcycling. He is eager to help men through issues of career, marriage, and other life issues. He is empathetic and direct in his counseling approach.
Jeanette is a mother and stepmother to 4 adult sons. She is a CPA/Partner of Shannon & Associates. When not at work, her life is filled by spending time with family, friends and dog, Cody, juggling activities such as volunteering, exercising, scrapbooking, reading, or pouring over episodes of HGTV/DIY and checking in with her sons. Serving in the Lay Counseling Ministry for the last 14 years has been like water for her soul. Being a lay counselor, or wounded healer, is being a vessel for God's word to help to the broken. Jeanette is passionate about not letting life's lessons go to waste and helping others work through or gain wisdom to avoid problems caused by acting on our sin nature and living outside of God's best for his creation.
Jennifer is a lifelong resident of the Pacific Northwest. Having grown up in Gig Harbor, and raised her own children here, she has a personal interest in serving the people of her community. Jennifer is passionate about helping individuals experience the fulfillment & satisfaction that is found in personal healing and learning how to have healthy relationships. Jennifer has sensitivity and compassion for the struggles we all encounter, and a desire to walk alongside others through life's difficulties and hurts, whether it be the loss of a loved one, relationship conflict, anger, anxiety or life transitions & stressors. Jennifer enjoys traveling, hiking, gardening, reading, and spending time with family and friends.
Jim, an Architect and Paula, an Insurance Agent, have been counseling at Chapel Hill for many years. Together they have come alongside couples to share useful skills, tools and work on good communication. They have walked through the Celebrate Recovery Program. They understand the need for forgiveness, healing and personal change in each of our lives. Jim and Paula bring honesty, discernment, understanding and care to each session as they work through the present issues at hand. As a team, they help encourage and give hope to those who want a successful marriage. Jim and Paula have 2 grown children and enjoy time together as well as supporting each other's lives and careers.
Joe is father of two adult children and seven grandchildren. He has been married 46 years. The majority of his education and life has been in Christian ministry-related fields. As an older adult he understands the difficulty of life and strives to live a balanced life while walking with others through their own challenges. He understands that life is hard, yet believes that Christ along with sound, proven and practical behavioral principles can help heal our common wounds. Joe is broken, yet energetic, outgoing, disciplined, empathetic and ever hopeful.
Lana studied bible and theology at Multnomah Bible College and graduated with her Master's in Teaching from Concordia University in 2003. She has worked as a Public Educator for 17 years. Lana has been married for 2 years and is a stepmom of two school-aged children. Lana enjoys time outdoors boating, hiking, and camping. Her passion as a Lay Counselor is to create a safe and trusting space for clients to experience healing and growth. She has an interest in helping with blended family transitions, boundaries, betrayal recovery, pre-marital preparation, parenting, and spiritual identity.
Lauren is the mother of three grown children and has lived in the PNW for almost 12 years, where she enjoys home projects, painting, and gardening. She has spent more than two-thirds of her 42-year career in the education and counseling fields. Lauren has loved humbly serving for the past 10 years as a Lay Counselor to women in the community who are facing life struggles and as a Supervision Group Leader, supporting other Lay Counselors in their work with clients. Lauren's work in education and counseling has put her in contact with, and allowed her to cheerfully serve, thousands of students and their families.
Laurie is the mother of 2 adult daughters and 5 grandchildren. She has been married to Greg for 41 years and retired to Port Orchard 7 years ago. Laurie is also a crisis chaplain with the Billy Graham Association, and deploys to natural and manmade disasters 2-3 times a year. In her spare time, she studies the word of God, quilts and spends time with her local grandsons. Her desire as a lay counselor is to accompany those God places on her path in their journey to healing.
Lisa is a wife, mother and grandmother who loves God with all her heart, mind and soul, and also recognizes that without God at the center of her life and marriage, things would look much different. Lisa, along with her husband Dan, love to help couples navigate the challenges of married life while also looking into what shaped them individually into who they are today. She and Dan just celebrated their 43rd wedding anniversary and they give God ALL the glory.
Lori is a fifty-nine year old wife, mother and grand-mother whose greatest calling in life is to love others well. She has served as a lay counselor for six years and has a passion to see hurting souls embrace the process of recovery, through the mercy and power of Jesus Christ, to experience true healing and freedom from our hurts, habits and hang-ups. Self awareness and healthy community are keys to building deep, meaningful relationships. Lori believes every person needs a safe place to be heard and not be judged. In her spare time, she enjoys the beauty of nature and outdoor adventures. Her interests include baking and considers chocolate an essential blessing to healthy living.
Lynda is a long time Gig Harbor resident and has been a member of Chapel Hill Church since 2009. She is a proud grandmother to Max who recently graduated from college. Her faith is paramount in her life. Lynda retired from Intel Corporation. She loves to travel and enjoys gardening and spending quality time with friends and family. People find her to be kind and caring. She brings these qualities along with compassion, empathy and understanding to those she counsels.
Perry has been actively working in the finance industry for over 35 years. He has spent multiple years as a Divorce Care Leader. As a lay counselor, he feels honored to have the opportunity to sit beside those who are struggling. Perry knows and understands the difficulty of growing in self-awareness and relationships. Perry is resolution oriented and desires to assist in creating realistic goals and expectations with his counselees. Perry is empathetic, an attentive listener, and willing to give constructive input. He engages in a holistic vision of his counselees' desire for improvement. Perry enjoys biking and travel. He is a frequent guest speaker at his alma mater as well as an active participant in the university's employment and career workshops.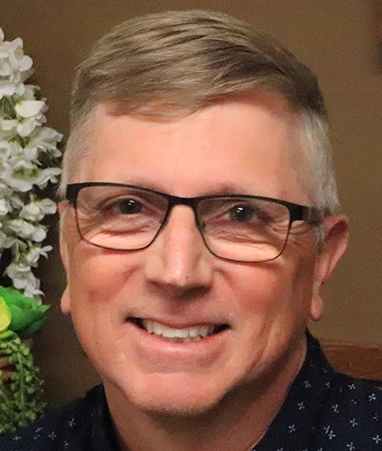 Rich has many years of mentoring experience with men who are struggling in life's challenges, addictions, and marriage issues. He has a heart for encouraging, uplifting and assisting men to grow spiritually as well as making effective life changes. Rich is a firm believer in the love of God toward each man he councils. He is kind, and practices humility, active listening, and has a good sense of humor which is a comfort to many men he mentors. Rich enjoys sports, outdoor activities, family and friends. Rich has recently retired after 37 years at PSNS . He has been married for 37 years, is the father of 3 and grandfather to two very energetic grandchildren.
Rick is an advocate for men of all ages and backgrounds. He is a husband, father and grandfather whom God uses to partner with men on issues including education, career, business, marriage, family conflict, trauma, mental health, retirement and grief. He is an empathetic listener and engages those who are hurting and vulnerable whether they are experiencing despair, anxiety, depression, loneliness or sexual challenges. He creates a safe environment to help push through brokenness to achieve relief and healing. Rick lives in Gig Harbor and when not counseling or playing with his grandchildren he helps his wife gardening and rows a small boat in the Harbor.
Rick is a semi-retired CPA who practiced in Pasadena, CA for over 45 years prior to moving to Gig Harbor a few years ago. He looks forward to applying his holistic approach of caring for his clients to lay counseling and spiritual care. He will be working with both individual men and, along with his wife Sharon, with couples. Rick has three grown children and six grandchildren and enjoys sailing, reading, cooking and traveling.
Sandy is the mother of 3 grown children and 2 grandchildren. She has been married 37 years. Sandy currently works at Chapel Hill as the Care Coordinator. Sandy's passions include studying the word of God, family, helping others, hiking and kayaking. Her desire as a Lay counselor is to walk beside others and assist them in their growth through difficult times. Sandy is compassionate, empathetic and caring in her approach with those she counsels.
Sharon's life experience led her to lay counseling. She holds a Bachelor's Degree in English literature, a secondary teaching credential and a Master of Divinity degree. She was ordained as a teaching elder by PCUSA. Her work experience includes 25 years as a 6-12 teacher of English and 5 years as a hospital chaplain, hospice chaplain and pastor of visitation. Sharon and her husband Rick moved to Gig Harbor 4 years ago after spending their lives in Southern California. They have not looked back. Sharon and Rick have 6 grandchildren ages 7 to 20. Sharon participates in individual counseling and marriage counseling with Rick.